Main content starts here, tab to start navigating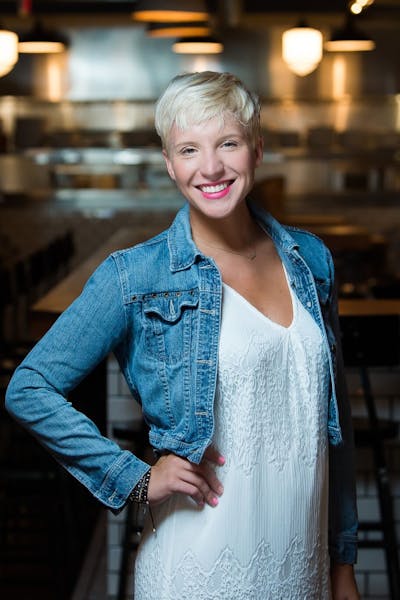 Heidi Minora
Marketing Director
Heidi Minora was born and raised in Linwood, New Jersey and has lived in Washington, DC since 2006. In 2007, upon graduation from Pennsylvania State University with an English degree, she joined EatWell DC as an opening server at The Heights. During that time, she held the position of Marketing Manager at the Cato Institute.
In 2009, Heidi became a manager at The Heights. With a passion for marketing, her time as manager also involved pioneering the promotions program of the restaurant. With the premiere of the (now famous) annual "Oscar Party", it was clear she brought not just a unique vision, but a love for making a connection with guests and exceeding their expectations on every level.
In 2012, Heidi moved to Commissary as Assistant General Manager and in 2014 became General Manager. The next year she took on the additional role of EatWell DC Promotions Director, where her energy and dedication helped the group to reach new customers and connect the community. Now in her role as Marketing Director, she has the opportunity to explore new and innovative ways to further those goals.