Main content starts here, tab to start navigating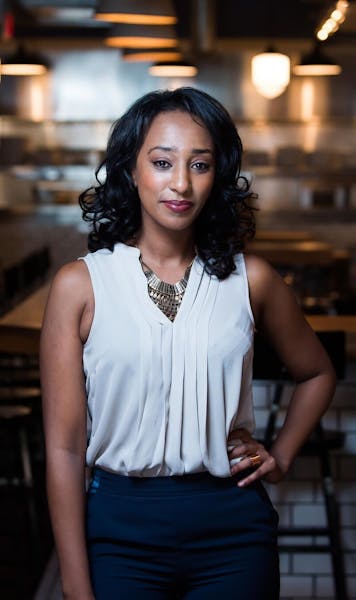 Heran Mane
Development Director
Born and raised in Addis Abba, Ethiopia, Heran has lived and worked in Washington, DC since 2007. Her industry experience began in her mother's neighborhood grocery store before she moved to the United States full-time for college in 2002. In the states, Heran worked her way through school at a variety of places, including Indie Blue and Mie N Yu.
In 2007, Heran began working at Logan Tavern as a hostess. Her command of the dining room and passion for hospitality were undeniable. She rose through the ranks, performing nearly every front of house and management position until ultimately becoming General Manager in 2015. Ushering Logan Tavern through its 10-year anniversary, she helped transform it from Logan Circle's lone neighborhood restaurant, to a community fixture.
Heran's love of serving doesn't end within the restaurant. Her unique connection to the community, both in Washington and beyond, has driven her to spearhead efforts to give back and give well. In her current role as Development Director, Heran is closely involved in EatWell DC's GiveWell program, benefiting local and international charities and causes. She is instrumental in furthering the Eat Well DC goals of dedication to our community and planet.