Main content starts here, tab to start navigating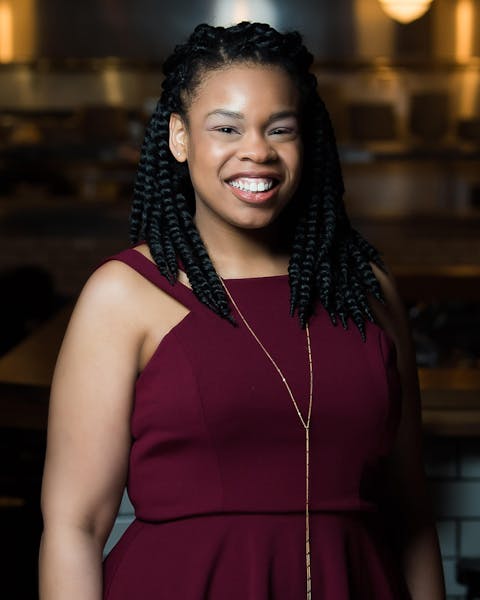 Taria Thomas
Director of Human Resources
Taria Thomas came to Washington D.C. from her native Philadelphia. Even at a young age she loved restaurants and famously refused to ever order from a children's menu. Growing up, you were more likely to find a pork chop in front of her than pasta with butter sauce.
In 2008, Taria attended Cornell University's School of Industrial and Labor Relations with her studies focusing on international and comparative labor. She gained an interest in the field while completing an internship at the International Labor Organization in Geneva, Switzerland. She then continued pursuing her passion for research and international relations at American University in Washington D.C., where she obtained her masters degree in International Communication with a concentration in cross-cultural communication.
After Taria's graduate studies she began serving in local DC restaurants. She began work with Eat Well DC at The Pig in 2012 and became the head server at Logan Tavern in 2015. She is now the Assistant General Manager at Logan Tavern. With her educational background and passion for human resource and development, she now holds the dual role of Human Resources Administrator for Eat Well DC where her extensive skills are utilized to advance the HR goals of the organization.